Returning to her role of Managing Director from maternity leave, Mardi McBrien writes about CDSB's mission and what to expect from the year ahead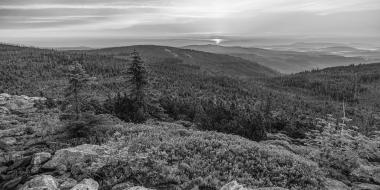 Coming back to my role as Managing Director (from what can certainly not be described as a restful break), I have spent the past week catching up on articles, reports, meetings and all the incredible results of another year of environmental action.
Keeping up with mainstream news every day reminded me of the impractical dance that climate action can be: a hundred steps forward followed by a thousand backwards or vice versa, repeated in a chaotic sequence. 
While last week we had a shocking report issuing a wake up call on the fact that humans are creating a "hothouse" earth in a world warmed by 2 degrees, last year we saw the world investing more in solar energy than in gas, coal and nuclear combined.
Earlier this year, we learnt that environmental risks continued to grow in prominence, making up four of the top 10 global threats to our economy, according to the World Economic Forum's annual Global Risk report. Only a few months later though, we were encouraged that over 700 companies globally, with a collective market cap of over $16.7 trillion, have already made more than 1,170 commitments to ambitious climate action.
CDSB's mission of supporting the creation of environmentally resilient capital markets, can often feel overwhelming in the daily whirlwind of being the intermediary between companies, investors, regulators and other institutions to transform environmental information into behavioural change. But despite the odds, we strongly believe that the year ahead brings some of the most exciting challenges yet.
Thanks to the work of the TCFD, the financial system is aware of the need to disclose what their exposure to climate risks is and how they are managing and adapting to a changing environment. Regulators across China, the EU, Australia, Canada, the UK, France, Germany and more countries are engaging with key stakeholders on the TCFD recommendations and looking to review or support the development of ambitious policies on climate disclosure.
In April, we launched an updated version of the CDSB Framework, mapping our principles of reporting and requirements to disclose environmental information against the TCFD recommendations, therefore making a first link between the wider natural capital and TCFD. We will continue to engage on this topic in the next year, riding the momentum that climate disclosure is enjoying in the mainstream to connect environmental disclosure, creating the best practice and enabling conditions to support the orderly transition to a stable global economy.
We are already signed up to a packed agenda for the next few months. From activities at Climate Week and the World Congress of Accountants, to key developments on the TCFD Knowledge Hub and the Reporting Exchange and preparing to launch a critical research on the NFR Directive, there is a lot of action to look forward to. And we are as excited as ever to be part of it.
Sign up to our newsletter to stay updated with our upcoming events, thought leadership and our work.