CDSB's Technical Working Group member Dr. Jane Thostrup Jagd presents the Integrated Ratio Guideline, a new tool to calculate non-financial and integrated ratios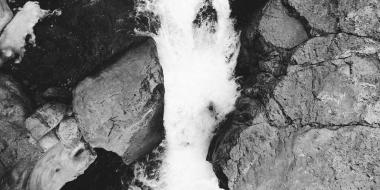 The think tank Center for ESG Research has just released the "Integrated Ratio Guideline", which aims to be a practical formula collection for companies, investors and analysts, to help them calculate a number of non-financial and integrated ratios, and notably what investors and analysts can use these ratios for to evaluate companies' performance and risk profiles. 
All companies that are publishing CSR reports have faced the problem: How do you calculate CO2 emissions? How do you determine the number of employees most appropriately? And what about employee turnover rate? And all companies have most likely figured out their individual methods. But wouldn't it be so much easier for companies, investors and analysts, to use an existing system? Well, they can now. 
Why do integrated ratios matter to the investors?
Most investors want to see the companies they invest in growing. This means that the companies should be willing to adapt to the newest techniques that are defining our disruptive times; that they are able to retain key employees; and that the way management conducts the business is ethically sound. 
These are only some of the factors that can be detected through analyses of the non-financial and integrated data, helping investors have much better insights into whether the company really can and will grow. This analysis provides a complete picture, alongside the traditional financial analysis.
The Integrated Ratio Guideline provides an explanation of each ratio, just as it also explains when to be careful about using the ratios. Just like financial ratios, there are both possibilities and limitations in the use of non-financial and integrated ratios.
You can find the Center for ESG Research's Integrated Ratio Guideline here.
Should you wish to know more about the guideline, do not hesitate to contact Center for ESG Re-search Lead Researcher Dr Jane Thostrup Jagd ( ), who is also a member of the CDSB Technical Working Group.