CDSB, WBCSD and RY discuss their top tips for enhancing corporate reporting based on the findings of Reporting Matters 2019.
Each year the World Business Council for Sustainable Development (WBCSD), in partnership with Radley Yeldar (RY), releases Reporting matters to help improve the effectiveness of non-financial corporate reporting. To celebrate the launch of the 2019 report, the Climate Disclosure Standards Board (CDSB) hosted a webinar with WBCSD and RY to present the main findings of the report and discuss their recommendations for improving corporate reporting.  
Here the speakers discuss their top tips from connecting materiality and enterprise risk management, to relevant messaging and following in the footsteps of the 80% of companies already obtaining external assurance on some sustainability information: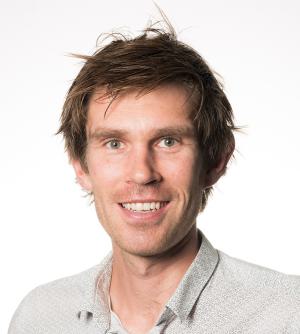 Andy Beanland, Director, Redefining Value, WBCSD
1. The board is responsible for ensuring that day-to-day management is aligned with long term value creation. Strong integration of sustainability / ESG impacts and dependencies enhance their ability to do so. The Governance and Risk deep dive in Reporting Matters 2019 shows that companies are starting to integrate sustainability into their governance mechanisms via board-level ESG committees, but it is by no means universal, consistent or comprehensive. We encourage companies to rethink if they are really managing these issues comprehensively at board level and consider further incentivising board responsibility by connecting board-level compensation to ESG performance. 
2. The connection between materiality and enterprise risk management needs to be strengthened. Nearly three quarters of companies don't mention a link between materiality and risk in their disclosures, even though these material issues could represent a financial risk if not properly managed. Only 4% of the sample we looked at show strong alignment between sustainability and risk. The COSO – WBCSD guidance on Applying Enterprise Risk Management to ESG-related risks is one tool available to help reduce this disconnect and provides guidance on how to reflect improved integration of ERM and ESG-related risks in corporate disclosures. It is available to download from the WBCSD or COSO websites.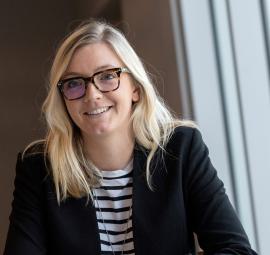 Ashleigh Gay, Director of Sustainability Strategy, Radley Yeldar
3. Many companies fall into the trap of setting incremental targets, limited by what seems feasible or achievable. As a result, the opportunity for real, transformative change is often missed. With many strategies and targets set to expire in 2020, a new era of sustainability is upon us. To achieve the level of change required to tackle issues like climate change, companies need to be bold and set more ambitious goals. This is about identifying where you can have the biggest positive impact at scale and really going after it.
4. The next era of sustainability is here and its defined by the need for action. In order for your sustainability agenda to drive real change, it must be aligned to your core business. RY research found that 62% of companies align their sustainability strategy to the core business strategy and less than a third of companies align to an overarching purpose. For sustainability to truly sit at the heart of what a business does, this has to change. But, this is presents a huge tension for many companies who generate money through unsustainable products or services. Fundamentally, we need sustainable business models, not just sustainability strategies.
5. In sustainability, we often assume that because we've done the technical work, and explained our findings in lengthy PowerPoint presentations, that the job is done. But, it's only half the story. We need to be translating sustainable development into the most compelling proposition of our time; for investors, customers and employees. To do this, we need to be tailoring sustainability communications and reporting to meet the needs of a growing range of audiences. The experience criteria in Reporting matters is a really helpful guide for getting this balance right in reporting. And, RY's visual language for sustainability research is a great reference point for wider sustainability communications.
Austin Kennedy, Manager, Redefining Value, WBCSD
6. Robust materiality assessments and prioritised outcomes can help guide reporting content. Almost all (97%) of the reports in our review sample mention undertaking a materiality assessment and of those, most (86%) disclose an explanation of the process and outcomes. We push members to detail the process either in their main report or through clear crosslinks to additional information. The outcomes can then be used to ensure that strategy, key performance indicators, target-setting and qualitative disclosures around management approach and evidence of activities are aligned with the most important issues for internal and external stakeholders.
7. External assurance enhances the credibility and reliability of reported sustainability information. In 2019, over 80% of our review sample obtained external assurance on at least some of the sustainability information being disclosed. Of those, about three-quarters obtained a limited level of assurance. If information and metrics are important enough to be integrated into internal decision-making – and disclosed publicly for use by external decision makers – it should be financial grade and audited a reasonable level of assurance similar to financial statements. We continue to push our members in this direction.
David Astley, Senior Technical Officer, CDSB
8. Harmonising the corporate reporting landscape to best serve the market will take time. With that in mind, it is essential for companies to ensure they are not adding unnecessary reporting burden upon themselves. There is much commonality and overlap in the qualitative and quantitative information required for the many disclosure requests that companies typically field and respond to. Considering these various disclosure requests together in detail will highlight the many areas of harmony that do exist and therefore streamline reporting. Of course, this is no easy task, especially given how stretched reporting teams can be. For climate-related disclosures, the Corporate Reporting Dialogue's Better Alignment Project report offers great assistance to report preparers. The report highlights the alignment that exists between CDP, CDSB, GRI, IIRC and SASB with the TCFD recommendations, and dives into the complexities of climate-related metrics to showcase the notable harmony that exists.
Download Reporting Matters 2019.
Questions? Get in touch:
Andy Beanland:
Ashleigh Gay: A.Gay@ry.com
Austin Kennedy: Kennedy@wbcsd.org
David Astley: David.Astley@cdsb.net