Francesca Recanati takes a deep dive into the meaning of water-related financial risks for business and shares insight into CDSB's ongoing work on water-related disclosure.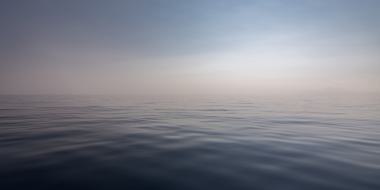 "Like a fish that doesn't notice the shark until it feels its sharp bite, humans will first feel the effects of climate change through water." (WWF, 2017). 
In 2020, the reality of this fact is clear with more frequent floods, droughts, and storms, alongside the consistent rise of sea levels.  
Water mismanagement represents a systemic risk to the global economy. Water risks which have a direct impact on local economies can be caused by water depletion, pollution, poor infrastructure, lack of adequate regulation, and no transboundary cooperation among countries located in the same water basin. Indeed, a recent report by the Network for Greening the Financial System recognises that financial risks can be posed not only by physical risks to business operation and supply chains (e.g. due to water shortages), but also by water-related transition risks, for example government actions aimed at regulating the supply of available water through extraction restrictions or pricing.  
Climate change exacerbates all these risk factors: the combination of climate-water-related risks creates a systemic risk to the financial system that can affect the productivity and predictability of supply chains, the impact asset valuations, and even the location of businesses.  
What do we actually mean by water-related financial risk? Here are some examples: 
As underlined in the latest CDSB blog by David Astley, "there will be no ignoring of climate change as its physical and transition risks and opportunities increasingly manifest themselves socially and economically in the coming years and decades" and so it is for water. If businesses can measure and manage water related risk they will be in a better position to weather the economic risk presented by the climate's impact on water.  
At CDSB we are currently developing application guidance for water-related disclosure, similar to the IFRS has to support application of accounting standards. This guidance will assist companies in disclosing material water-related information in their mainstream reports in line with the recommendations of the TCFD. It will be an additional, more practical, layer to the CDSB Framework and will integrate elements from the existing standards and frameworks for water-related reporting. The focus of the guidance will be on water governance, water-related risks and opportunities and their management, sources of impacts, water-related performance, and future outlook (i.e. corresponding to the first six reporting requirements of the CDSB Framework). This guidance will be essential to help companies report water-related risks and their financial impacts to investors and will help providing comprehensive reporting on risks to shareholders as is required by law and expected under international accounting standards.  
As a first step in this journey, we conducted a review of the literature on water-reporting to ensure that major existing resources will be considered and referenced in the guidance. The reviewed resources underlined four major aspects that characterise the reporting of water-related information: 
N

eed to 

consider and 

analy

s

e 

the geographical location of water 

dependencies

, i.e.

 

where water

 is 

withdrawn, 

consumed

 

or 

discharged

. 

Levels of 

w

ater stress

 

depend on 

both water availability 

(or supply) 

and water demand, and the ratio between them varies 

from one water basin to another;

 

L

inked to the first point is the need 

to

 conside

r

 the

 

socio-economic and regulatory 

context and 

of 

engag

ing

 with other water-stakeholders in

 a

 water basin

. W

ater is a shared resource

 and

 

ignoring 

what other water users 

in a basin 

are doing can 

pose 

a 

significant risk to business

.

 

C

ombin

ing

 

proactive individual and collective action

s

 

is a key tool in

 develop

ing

 effective water management solutions

;

 

 

The s

election of m

etrics

 is challenged by the

 need 

for

 

a 

trade-off between

 basic

 and homogeneous

 

metrics

 to allow benchmarking 

and

 

more 

heterogeneous 

metrics

 

that

 capture 

water-specific 

(and also company-specific) 

aspects such as

 geographical location

s

,

 

time 

variability (

e.g. seasonality

)

,

 and

 dependencies of specific water sources (

e.g. groundwater)

; 

 

Water

-related

 issues

 are multi-faceted: they

 r

ange from water 

consumption

 and degradation

 

to damage to freshwater and ocean ecosystems. 

Additionally,

 

water systems 

both drastically impact

 and are in turn hugely influenced by

 

climate change

, 

land-use change, and 

demograph

y and other socio-economic and environmental 

aspects and 

trends

. Th

is multi-faceted nature 

ma

k

es

 water-related

 

assess

ment

 and reporting

 

exceptionally challenging

, especially when

 it comes to materiality assessment and analysis of

 future scenarios

.

 

 
Drawing from the results of the literature review and exploiting the expertise and knowledge of the CDSB Water Working Group, we will draft the first version of the water application guidance. To ensure its usability for reporting companies and usefulness for investors, the guidance will be tested by companies, discussed with stakeholders (e.g. investors and policy makers), and reviewed after an open consultation before being published next spring. 

We invite all interested parties to participate in a consultation on water-related disclosure, which will take part between December 2020 and February 2021. If you would like to learn more, or contribute to the development of the CDSB water guidance, contact CDSB's Technical Manager Francesca Recanati,  , subscribe to our newsletter and follow our social media pages: Twitter, Linkedin, Facebook, YouTube. 
---
The World Water Week 2020 is currently underway. We have highlighted sessions featuring members of the CDSB Water Working Group: 
---
With the contribution of the LIFE Programme of the European Union. 

The content of this page is the sole responsibility of the author and can under no circumstances be regarded as reflecting the position of the European Union.

---

      
This publication is funded in part by the Gordon and Betty Moore Foundation.