The World Economic Forum's 44th Annual Meeting will today discuss the risks to capital markets associated with carbon asset stranding and will signal CDSB's Reporting Framework as an essential tool for helping markets to recognise and respond to those risks.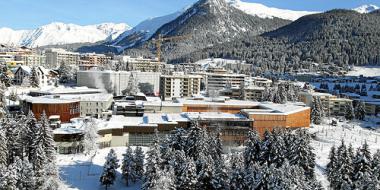 CDSB's work adopts the traditions of financial accounting and the progress made by its Board members to work towards delivering the transparency needed for decisions to be made and capital to be deployed in support of a low carbon economy.
CDSB's Chairman Richard Samans will give the opening remarks and Carbon Tracker's Jeremy Leggett will contribute at a meeting chaired by Lord Adair Turner. Participants include Governors of the banks of leading economies, the world's largest investors and senior UN personnel. 
CDSB works closely with Carbon Tracker to support market and regulatory policies and practices that limit risks associated with climate change and their economic consequences and have a joint detailed work plan to reveal carbon asset stranding risks in corporate reports. 
Information on CDSB being presented to the audience today can be downloaded from cdsb.net/WEFpaper.
Read the full press release here.
Image source: World Economic Forum / flickr