SASB Chair Dr Jean Rogers has joined, further strengthening the alignment between the two organizations.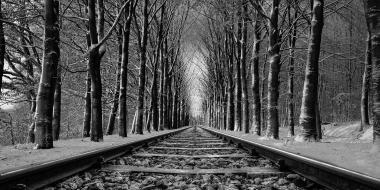 LONDON, 15 June 2017: Dr Jean Rogers, Chair, SASB Standards Board, has today joined the Board of the Climate Disclosure Standards Board (CDSB), in a move that further strengthens the alignment between the two organizations.
The two organizations have a common mission to help companies disclose material and decision-useful information to investors and have been collaborating on developing effective tools to make corporate climate and environmental reporting mainstream.
Mardi McBrien, Managing Director, CDSB commented the announcement: "CDSB was set up 10 years ago as a consortium of business and environmental NGOs, committed to advancing and aligning the global mainstream corporate reporting model to equate climate change and environmental information with financial capital. We are thrilled to welcome Jean and the wealth of experience that she and SASB brings to our Board." 
Some of the latest developments in the corporate reporting world, including the work of the Task Force on Climate-related Financial Disclosures, have made it clear that companies and investors need greater alignment and clarity in the reporting landscape to ensure decision-useful disclosure of sustainability information becomes easier and is scaled up. We look forward to collaborating with SASB and all the other organizations on our Board to make better quality environmental reporting widespread and mainstream."
 "I am honored to join the Board of CDSB," says Dr. Jean Rogers. "This is an excellent next step in the longstanding collaboration between our two organizations. Together, SASB and CDSB are working to help companies and investors better understand the material risks and opportunities associated with climate change through improving the quality of disclosure."
This summer, SASB and CDSB will release a joint paper to further evidence the areas of collaboration. 
SASB currently sits on CDSB's Technical Working Group, which leads the development and implementation of our technical work programme on behalf of the Board. More information about areas of collaboration here.
- ENDS -
Media contacts
Denise Puca
Communications and Marketing Manager, CDSB
+44(0)782 540 9060
Amanda Medress
Director of Communications, The SASB Foundation
(415) 830-9220 ext. 106
About the Climate Disclosure Standards Board
The Climate Disclosure Standards Board (CDSB) is an international consortium of business and environmental NGOs. We are committed to advancing and aligning the global mainstream corporate reporting model to equate natural capital with financial capital. We do this by offering companies a framework for reporting environmental information with the same rigour as financial information. In turn this helps them to provide investors with decision-useful environmental information via the mainstream corporate report, enhancing the efficient allocation of capital. Regulators also benefit from compliance-ready materials. Recognising that it is equally essential to have information about both natural capital and financial capital for an understanding of corporate performance, our work builds trust and transparency needed to foster resilient capital markets. Collectively, we aim to contribute to more sustainable economic, social and environmental systems. www.cdsb.net
About the Sustainability Accounting Standards Board
Established in 2011, the Sustainability Accounting Standards Board (SASB) is an independent standards-setting organization dedicated to enhancing the efficiency of the capital markets by fostering high-quality disclosure of material sustainability information that meets investor needs. The mission of the SASB is to maintain sustainability accounting standards that help public corporations disclose material information to investors in SEC filings, such as the Forms 10-K, 20-F, and 40-F, in a cost-effective and decision-useful manner. The SASB maintains standards for 79 industries, focusing on sustainability-related factors that are reasonably likely to have financially material impacts. SASB's mission is accomplished through a rigorous process that includes evidence-based research and broad, balanced stakeholder participation. The SASB Standards Board is responsible for setting the standards, maintaining technical agendas, responding to stakeholders, and proposing updates to the standards.