The Secretariat of the Group of Friends of Paragraph 47, a consortium of governments supporting sustainability reporting, released a draft Frequently Asked Questions document on Corporate Sustainability Reporting for comments, prepared in collaboration with CDSB. The public consultation ends June 7 2013.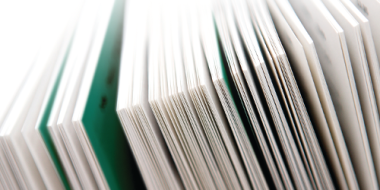 This Frequently Asked Questions document contributes to the work of the Group of Friends of Paragraph 47 of the Rio+20 Outcome Document on corporate sustainability reporting and its Secretariat (provided by the United Nations Environment Programme – UNEP and the Global Reporting Initiative – GRI). This study builds on the experience of member Governments, as well as on the input from relevant stakeholders, and seeks to support other Governments by providing clarity to the discussion on corporate sustainability reporting. It addresses the key questions that governments interested in this agenda have been raising.
"We acknowledge the importance of corporate sustainability reporting and encourage companies, where appropriate, especially publicly listed and large companies, to consider integrating sustainability information into their reporting cycle. We encourage industry, interested governments as well as relevant stakeholders with the support of the UN system, as appropriate, to develop models for best practice and facilitate action for the integration of sustainability reporting, taking into account the experiences of already existing frameworks, and paying particular attention to the needs of developing countries, including for capacity building."
- Paragraph 47, UN Conference on Sustainable Development Outcome Document: "The Future We Want",
June 2012
The information in this study is divided into three sections. The first sets out the background to corporate sustainability reporting and introduces readers to what it is, who is involved in developing it and why it is important for the global sustainability agenda. Section 2 provides an overview of current sustainability reporting policies, initiatives and practices. Section 3 focuses on the opportunities that the Group of Friends of Paragraph 47 and others have to develop corporate sustainability reporting further.
For more information on the Group of Friends of Paragraph 47 please visit UNEP's website.
Consultation
The draft document is currently open for public consultation. All expert comments are welcomed, in particular examples of reporting practices from areas other than Europe(especially from developing and emerging economies) would be welcome. Draft answers to the questions outlined in this document can be found on UNEP's website. Deadline for submissions: 7 June 2013.