In April 2013, the UK Government will be introducing new additions to the Companies Act 2006 on reporting GHG emissions and information regarding environmental matters. For answers to questions and to find out how to make the most of the mandate, join our webinar on April 25.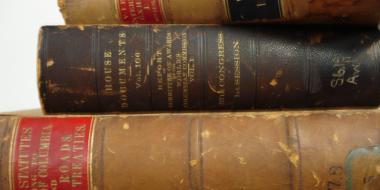 New regulations to the Companies Act 2006 to be introduced in October state that companies listed on the Main Market of the London Stock Exchange will  be required to disclose GHG emissions data in their Director's Reports. Some companies are starting to plan now by testing data collection systems, working on their data presentation, establishing early baselines and strategizing how they will comply to the regulations. The guidance document accompanying the regulations lists CDSB's framework as a method of compliance.
There are five key points that companies need to consider when complying with these regulations. 
Who?
All UK incorporated quoted companies (CA 06 definition) i.e. with equity shares listed on main market of London Stock Exchange, EEA regulated, NYSE or NASDAQ
Why?
Investors  to incorporate climate risk into analyses,
To meet Government's emission reduction objectives
Increase  the number of companies reporting GHG emissions
What?
Global emissions, not just those in the UK. All emission sources owned, operated or controlled by the company are included in their report. This is relevant for all their global emissions rather than just the country in which they are listed. 
All greenhouse gases: Companies are responsible for all greenhouse gases as outlined by the Kyoto Protocol, not just their CO2 emissions.
Scopes 1 and 2 only. The reporting requirements are only for direct emissions and indirect emissions from purchased electricity and gas.
Where?
Annual report to Directors
When
Although Defra's initial guidance set 1st October 2013 as the start date for the proposed regulation, in the final guidance document this date has been revised back by one day, to 30th September 2013.
While this may not appear to be a major change, moving the date back to 30th September will have a significant impact on companies whose reporting year runs from 1st October to 30th September. Under the new date, these companies will have to report a full year earlier than they thought.
It also means that these companies are currently halfway through their first reporting year – so if they haven't started gathering and entering their data, they are already six months behind.
In an effort to help companies understand what the regulations will mean to their disclosure practices and how to comply with the regulation, CDSB have held webinars and have also published a Q&A page. We will also be hosting a further webinar on the 25th April where speakers representing companies, investors and CDSB will guide companies through the regulations and the steps they need to be undertaking.
If you have more questions about the upcoming regulation please attend our webinar or get in touch at . 
Register for the webinar here