The European Commission has proposed that existing accounting legislation on environmental and social reporting be amended.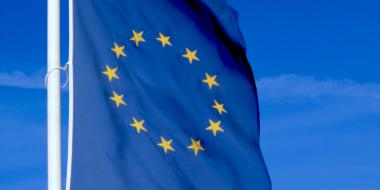 16th April 2013: The European Commission has today proposed an amendment to the existing accounting legislation in order to mandate the reporting of social and environmental information in the annual reports of up to 18,000 large companies. CDP, pioneer of the only global natural capital disclosure system for companies and cities, applauds the Commission's proposal as a significant move to enhance corporate transparency and accountability across Europe.  This legislation must now be progressed without being weakened and should be strengthened to foster consistency of environmental information for investors.  This is a view supported by the Climate Disclosure Standards Board (CDSB), a CDP special project. 
CDP's chief executive officer Paul Simpson says: "Non-financial reporting is an essential market mechanism to drive more sustainable decision making.  Ratification of this proposal could accelerate the integration of environmental considerations into companies' core strategies, dramatically transforming the market and placing Europe in a leadership position on corporate accountability. Further, businesses that disclose are best positioned to manage their environmental impacts, risks and opportunities, building business resilience across the region.
"However, we would like to see the Commission place a greater emphasis on mandatory disclosure of material information that is relevant, as opposed to a wide range of environmental, social and governance data.  This would minimize the reporting burden on companies and ensure that it is the decision-useful information that is consistently available for investors."
Financial statements capture less than 20% of corporate risks and value creation potential1, with the balance deriving from intangible factors such as human capital and resource efficiency.  Investors increasingly recognize this and are calling for the data that allows them to fully assess longer term factors.  722 investors representing more than half the world's invested capital are this year requesting over 5,000 companies disclose their environmental data through CDP. 
CDSB's executive director Lois Guthrie says: "We encourage the EU to work with organizations that already promote transparency and action on corporate responsibility in order to ensure the successful implementation of the measures announced today.  We invite the EU to use its influence and leadership to promote greater consistency of approach to reporting practices so that a common language may inform decisions on which the long-term flourishing of the economy, the planet and society depend."
To encourage greater uptake of integrated reporting, CDSB has worked with the world's leading accounting firms, membership bodies such as the ACCA and IFAC, business and environmental NGOs and regulators, including the UK Government, to produce the Climate Change Reporting Framework.  This framework assists companies to integrate material climate change information with financial performance in mainstream reports, providing investors with greater insight than the financial report alone, thus improving their ability to make decisions about how climate change affects value creation over time.  Ultimately using CDSB's framework brings benefits to reporters, investors, businesses and wider society by making climate change information clear, consistent and relevant to financial reports.  It should play a vital role in ensuring the proposed amendment is executed with success and should be referenced in the proposal as the legislative process now shifts to the Parliament and the Council.
Drawing on experiences of supporting regulators implementing mandatory environmental reporting initiatives, CDP and CDSB will now work closely with the EU Parliament and Council to make certain that the proposed regulation is robust and that implementation across the EU-27 is achieved using international reference points such as the Climate Change Reporting Framework.
Notes to Editor
Background
This measure was announced by the Commission in the Single Market Act communication in April 2011 (see IP/11/469), and in the Communication "A renewed strategy 2011 – 2014 for Corporate Social Responsibility" issued in October 2011 (see IP/11/1238).  The Commission engaged in extensive consultation and produced an Impact Assessment that concluded in 2012 where different policy options were considered with the intention of adopting a balanced proposal allowing for significant progress on useful, transparent reporting by companies, but avoiding an undue administrative burden.
Current EU legislation, in particular, the Fourth Company Law Directive on annual accounts, addresses the disclosure of non-financial information in a way that companies may choose to make public certain information on environmental, social and other aspects of their activities.  However, the requirements of the existing legislation have proved to be unclear and ineffective and applied in different ways in different Member States.  Currently, fewer than 10% of the largest EU companies disclose such information regularly.  Over time, some Member States have introduced disclosure requirements that go beyond the Fourth Company Law Directive.  For instance: the UK introduced legislation in 2006 which is now being updated; Sweden adopted legislation in 2007; Spain in 2011; Denmark amended its legislation in the same year; the latest update in France dates from May 2012.
On 6 February 2013, the European Parliament adopted two resolutions ("Corporate Social Responsibility: accountable, transparent and responsible business behaviour and sustainable growth" and "Corporate Social Responsibility: promoting society's interests and a route to sustainable and inclusive recovery"), acknowledging the importance of company transparency on environmental and social matters.  See also MEMO/13/336
About CDP
CDP is an international, not-for-profit organisation providing the only global system for companies and cities to measure, disclose, manage and share vital environmental information.  CDP works with market forces, including 722 institutional investors with assets of US$87 trillion, to motivate companies to disclose their impacts on the environment and natural resources and take action to reduce them.  CDP now holds the largest collection globally of primary climate change, water and forest risk commodities information and puts these insights at the heart of strategic business, investment and policy decisions.  Please visit www.cdp.net or follow us @CDP to find out more.
About CDSB
The Climate Disclosure Standards Board, a CDP special project, was launched at the World Economic Forum in 2007.  CDSB's Climate Change Reporting Framework was released in 2010 and provides guidance for use by companies when making disclosures in, or linked to, their mainstream financial reports about the risks and opportunities that climate change presents to their business.  CDSB's framework is "standards ready" for adoption by regulators contemplating the introduction or development of climate change disclosure practices. In 2012 CDSB, in partnership with the OECD and UNCTAD, launched the consistency report which highlighted the need for a greater consistency of approach to the demand and supply of climate change-related information. For more information on CDSB visit www.cdsb.net or follow @CDSBglobal. 
For more information:
Mardi McBrien
Managing Director, CDSB
+ 44 (0) 20 7415 7180
+ 44 (0) 7920 463 046
mardi.mcbrien@cdsb.net