Dr Jarlath Molloy, CDSB's Technical Working Group member, offers some valuable tips on how companies can meet the new UK non-financial reporting requirements.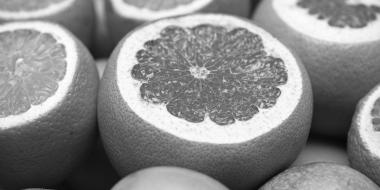 Following the adoption of The Companies, Partnerships and Groups (Accounts and Non-Financial Reporting) Regulations 2016 transposing the EU Non-Financial Reporting Directive in the UK, the Financial Reporting Council will publish guidance for companies to implement the new requirements. Companies will soon be planning their responses for the 2018 reporting cycle. Although listed companies have reported GHG emissions under mandatory reporting rules since 2013, many will be looking at the scope of the new requirements for the first time wondering what to do.
Anyone familiar with corporate reporting will know plenty has been written about non-financial reporting in the past few years. Many have been advocating for a better response from companies, although the scope and purpose of voluntary guidance has varied significantly depending on who has written it. The challenge for companies disclosing non-financial information for the first time is often taking guidance and implementing it in practice.
Here are a few tips and steps to prepare for year one.
Following significant changes to strategic reports in recent years, you might hear from your legal team that your company should stick to minimum compliance. On the other hand, the company may already be showing leadership on CSR issues and only have a narrow gap to close to meet the new reporting requirements. It's more likely however that you've already been doing the GHG emissions reporting for a few years and the gaps are on the more qualitative issues to cover in the regulations, e.g. social matters or human rights.
Whether you're in the finance team, a CSR / environment manager, or a legal compliance officer, let's be honest - there will be a Google search involved to figure out the initial steps. 
No one likes being caught out. Even if you have access to non-financial reporting expertise within your external audit firm, you will want to know what questions to ask. Unless, that is, you are unlucky and you need to figure it out yourself, but common sense should apply.
Let's turn to Google. Searching for "non-financial reporting" will bring up information about the EU Directive, the UK consultation on its implementation and a series of articles describing what has happened. There is some guidance, but no one is shouting out telling you what to do, at least not for free. You might spend a couple of hours reading various reports and websites. You're likely to come across various non-financial reporting principles, frameworks and methodologies (including CDP, CDSB, GRI, IIRC, ISO, NCC, SASB, UNGC, UNPRI and sustainability indices) without understanding why there are so many options.
And then you open the big can of worms on materiality, with its vast set of options. At this point you are probably thinking "what a bloody mess" and wondering who you can dump this onto in your company. 
It is easy and normal to be confused about all the existing non-financial principles, frameworks and methodologies. The relevant NGOs and their corporate backers have done a terrible job on working together to achieve a common purpose. 
With so many stakeholders, politics and possibly some empire building involved , the lack of alignment is not surprising. The NGOs are now starting to talk to each other, rather than beside one another at conferences, and some efforts are underway to provide companies with an overview of the different approaches and outcomes. But how does that help you comply with the new requirements?
I suggest there are five steps you should take:
The first step is to review the requirements. You don't need a law degree to understand the reporting requirements; there are five main issues you need to cover in your annual report. 
Understand how important or material these issues are to your company. While it is important to get the views of your stakeholders, only your company knows what it does best and where the challenges are, beyond the realm of the finance team.
Collect data on the main issues you have to report on. This is where it gets confusing. Depending on what you are seeking to measure (i.e. GHG emissions, consumption of natural resources, risks in your supply chain) there is no single way of doing it correctly. The requirements don't require the use of one approach, so you're free to do what works for your company. And this might mean a lean approach in year one as you figure out what systems you need in place to collect the data you need in subsequent years.
This step is optional and covers data verification and assurance. If you're adding new data and narrative in your annual report, you might want to have it checked before it reaches your board's audit sub-committee.
The final step concerns how to place data and narrative in the annual report. You have to work closely with the finance team; they will be nervous about anything new going into their annual report and are unlikely to understand the content without support. It is important to adapt the new content to the format and style of the annual report and the requirements in place governing how it is prepared. Something which is useful here is the CDSB Framework, which has been prepared to practically support you write the narrative in a way that is consistent with financial reporting rules.
In short, there is a lot to do if this is your first year of non-financial reporting. Start early. Don't underestimate how long it takes to collect data and sense check it. Make friends with your internal finance and audit teams. Don't stress out too much on the materiality assessment. Keep the narrative concise. Accept that you're going to tweak everything next year. 
And most of all, make sure the company derives value from what you have accomplished by reducing risks and improving non-financial performance.