CDSB's newsletter rounds up the key updates from our network and our most recent work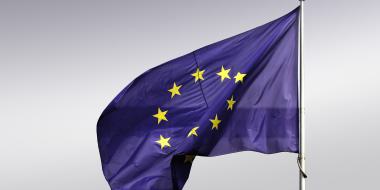 Sustainable Finance Plan launched to tackle the European investment crisis
CDSB supported the development and launch of a Sustainable Finance Plan to solve Europe's investment crisis, providing a series of recommendations for the European Commission's expert group on sustainable finance.
The plan was launched last week in collaboration with a consortium of European sustainable finance organisations.
CDSB wins Finance for the Future award
CDSB received the Finance for the Future award in the Public and Third sector category, for delivering 'something of vital importance that others have spoken about but not acted upon for years.'
This further recognition of our work came only one week after receiving the Sustainability Champion of the Year award by the Accountant and International Accounting Bulleting magazines.
New GRI Sustainability Reporting Standards: we're moving past "box-ticking"
Last month the Global Reporting Initiative (GRI) launched new standards for sustainability reporting. CDSB welcomes the launch of the standards as a tool to support mainstream corporate reporting, enhance efficient capital allocation and improve corporate performance.
Webinar: The Reporting Exchange
Join the WBCSD and CDSB on 15 November to learn more about this new platform and how reporters, investors and regulators can benefit from it. 
The Reporting Exchange provides a comprehensive set of free, accessible and reliable information on what, how and where to report sustainability information. The beta version of the plaftorm will be open for contributions and feedback in December 2016.
Register here for this webinar
Webinar: The Changing Regulatory Landscape of Mainstream Reporting
Join CDSB and We Mean Business: Commit to Action on 22 November for this new webinar.
With a fast-changing policy environment, we will walk you through the key steps to take to be prepared for the upcoming regulatory changes, to ensure companies report climate change information in their mainstream reports in an effective and decision-useful way.