The Climate Disclosure Standards Board (CDSB) has been listed as a key player to watch by the 2019 State of Green Business report produced in partnership with Trucost, part of S&P Global.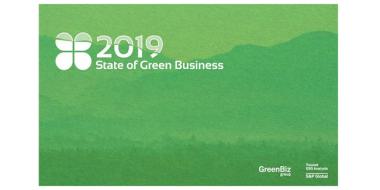 The 12th annual report analyses key data from the world of sustainability, assessing more than 30 metrics for nearly 2,000 companies, as well as the business trends to watch in the coming year.  
Climate risk was a key theme this year with an emphasis on the work of the Task Force on Climate-related Financial Disclosure (TCFD).  
"Company awareness and engagement with climate and environmental issues also seem to be increasing rapidly, with 80 percent of companies reporting exposure to physical or market transition risks associated with climate change, and a similar share engaging in reducing corporate emission," comments Richard Mattison Chief Executive Officer, Trucost. "Furthermore, an increasing number of companies are disclosing natural capital costs." 
The findings state the "the financial community is mobilising", highlighting the growing investor interest to incorporate corporate climate disclosure data into their investment strategies and valuations. 
The report also reveals the top 10 sustainable business trends for 2019 with number nine entitled "Climate-Risk Disclosure Takes Investors by Storm." It was within this trend that the CDSB is listed as a key player to watch recognising the organisation's resources including the TCFD Knowledge Hub to help companies understand and implement the TCFD guidelines. 
The CDSB was listed alongside the following organisations: 
Committee of Sponsoring Organizations of the Treadway Commission (COSO);
The EU Commission and the EU Action Plan for Financing Sustainable Growth;
U.N. Environment Program Finance Initiative (UNEP FI); and
World Business Council on Sustainable Development (WBCSD) 
The full report can be downloaded here: https://www.greenbiz.com/report/2019-state-green-business-report