CDSB's newsletter rounds up the key updates from our network and our most recent work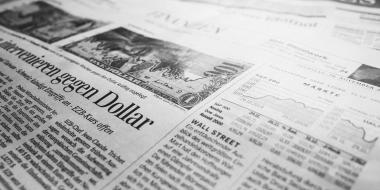 Making climate disclosure the new norm in business
As the 47th edition of the World Economic Forum Annual Meeting kicks off, CDSB Founding Director Lois Guthrie writes about climate risk and climate disclosure, some of the buzzwords that we are likely to hear across this year's conversations in Davos.
---
Reminder: a guide to the Task Force recommendations
On 12 February the Task Force on Climate-related Financial Disclosures will officially close the consultation period for the Recommendations report. The Financial Stability Board is inviting industry members to send their comments and feedback on the report that was launched in December. Our factsheet summarizes the key elements of the report to help you navigate it.
---
The Reporting Exchange: help us improve
Last month we announced the launch of the Reporting Exchange beta version - a comprehensive global platform for sustainability reporting requirements and resources. We want to make sure we are providing all reporting professionals with a useful resource - which is why we need your feedback and comments.
You can register and access the platform here
Send us feedback | Read more about the Reporting Exchange
---
Webinar - Insights into the Task Force Recommendations report
This WBCSD webinar presents a general overview of the Task Force recommendations report and insights into the consultation process. Hear about who can answer the relevant questions and how everyone can participate.
---
Career opportunity: Technical Manager
CDSB has an exciting opportunity for a Technical Manager to lead, deliver and expand its technical work programme, with a focus on activities which will relate to the Financial Stability Board's Task Force recommendations, with the aim of making corporate reporting fit for purpose.