Are you wondering how to navigate the complexity of sustainability reporting? From today, you can use the new Reporting Exchange beta to help make sense of over 1,000 reporting requirements and resources on sustainability reporting from around the world.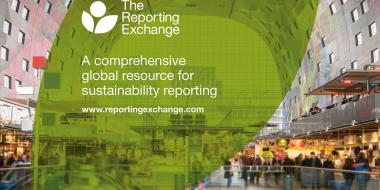 Developed by the World Business Council on Sustainable Development (WBCSD) in collaboration with the Climate Disclosure Standards Board (CDSB), Ecodesk and the Gordon and Betty Moore Foundation, the Reporting Exchange is an online platform of expert-verified information covering sustainability reporting requirements and resources across 30 different countries.
WBCSD, CDSB and Ecodesk have developed the Reporting Exchange to meet the growing need for a clear, expert resource that simplifies the reporting landscape. Over the past decade, an increased focus on integrating factors such as sustainability, environmental, social and governance factors into reporting models has resulted in a proliferation of reporting frameworks and initiatives that can be confusing and difficult to navigate.
The beta platform connects reporters to reliable and expert-verified information on sustainability reporting requirements across 30 countries, including the United States, Argentina, Chile, China, India and more than 10 European countries. It will be expanded to 40 countries during the beta phase. It is anticipated that in time, the Reporting Exchange will cover all the major economies in the world. 
Key features
The Reporting Exchange provides everything businesses and reporters need to understand and disclose sustainability information:
Intelligent matching technology

guides users to resources that relate to your geography or sector on what, where and how to report. Clear categories help you understand at a glance whether it is relevant to your work

Search

and filter

or

browse

helps identify specific reporting regulations, policies, practices, initiatives, standards, codes and guidance.

Links to the Sustainable Development Goals

shows how reporting requirements and resources contribute to the major sustainability challenges that businesses are facing

Collaborative features

enable reporters, academics, investors, NGOs, regulators and standard setters to contribute information about reporting in their region, share experiences and learn from others.
The Reporting Exchange is also a key tool for investors and academics, who can use the platform to understand the influences on corporate sustainability reporting and the context for specific disclosures. Regulators and standard-setters can compare different approaches to sustainability reporting and identify key similarities and differences.
The Reporting Exchange will continue to develop in preparation for its global release in mid-2017, and will be available in English, Spanish, Portuguese, French, German, Mandarin and Japanese. It is supported by the Gordon and Betty Moore Foundation.
We encourage you look at all resources and provide feedback to the Reporting Exchange team at support@reportingexchange.com