The European Commission released yesterday a set of non-binding guidelines to help companies comply with the EU Non-Financial Reporting (NFR) Directive, a key piece of legislation which mandates over 6,000 companies across Europe to disclose information related to their environmental, social and governance performance.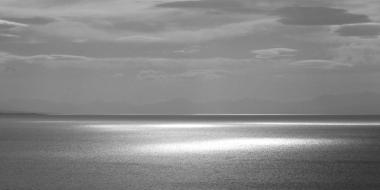 We welcome the alignment of such a crucial piece of international policy with the recommendations by the Task Force on Climate-related Financial Disclosures (TCFD). As the guidelines highlight the importance of reporting forward-looking information and making a strong connection between financial and non-financial information, we believe this reinforces the strong case for good quality climate disclosure.
Michael Zimonyi, Policy and External Affairs Manager, CDSB, commented: "We welcome the acknowledgment that the guidelines give to the work that organisations like CDSB and the TCFD have done to improve climate disclosure. Earlier this month, the European Commission indicated that the Directive might be reviewed in 2019, pushing back the date stated in the current text, as not all EU member states have transposed it yet. We need to ensure the review of the Directive itself incorporates the upcoming TCFD recommendations feedback from the market and reflects recent developments, such as the upcoming TCFD recommendations."
CDSB provides a framework for climate and environmental disclosure with a series of principles and reporting requirements which are in line with the Directive, as further shown by the guidelines. Last year we developed the NFR Handbook, in collaboration with CDP, to provide tangible examples of how companies can comply with the new legislation.
In the next few weeks, the EC High-Level Expert Group on Sustainable Finance is expected to release their interim report with recommendations for a comprehensive EU strategy on sustainable finance as part of the Capital Markets Union, which will contribute to the future direction for sustainable finance policy in Europe. We look forward to seeing the report and continuing our work to support markets in the provision of better quality information on corporate climate change and environmental matters.
-- ends -- 
Media contact
Denise Puca
Communications and Marketing Manager, CDSB
+44(0)782 540 9060
About the Climate Disclosure Standards Board
The Climate Disclosure Standards Board (CDSB) is an international consortium of business and environmental NGOs. We are committed to advancing and aligning the global mainstream corporate reporting model to equate natural capital with financial capital. We do this by offering companies a framework for reporting environmental information with the same rigour as financial information. In turn this helps them to provide investors with decision-useful environmental information via the mainstream corporate report, enhancing the efficient allocation of capital. Regulators also benefit from compliance-ready materials. Recognising that it is equally essential to have information about both natural capital and financial capital for an understanding of corporate performance, our work builds trust and transparency needed to foster resilient capital markets. Collectively, we aim to contribute to more sustainable economic, social and environmental systems. www.cdsb.net