The UK Government has announced that 1600 large companies in the UK will need to disclose their greenhouse gas emission from April 2013.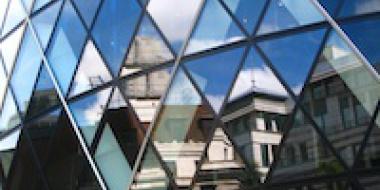 by Jackie Cook, founder of Fund Votes, CDSB Technical Working Group member. Source: CookESG
In a move that paves the way for a closer link between climate-related performance and investment decision making, the UK government has announced that it will require large public companies to disclose in their annual reports their greenhouse gas emissions.
This will affect approximately 1,600 large companies listed on the London Stock Exchange and will be effective by April 2013. The rules will be reviewed in 2015, and a decision made about whether to extend this requirement to all large companies from 2016.
Until now, most large institutional investors in the US, particularly mutual funds, have paid little heed to climate risk, as revealed in their proxy voting. Yet the failure to account for climate change in investment decision making represents a potentially devastating systemic weakness in the global financial system (not to mention the other systems that comprise our biosphere!).
Investors cite poor quality and lack of comparability of available information as key obstacles.
In February 2010 the US SEC issued interpretive guidance for corporate climate risk disclosure – a significant milestone in formalizing the link between investment risk and climate change.
However, the UK is now the first country to require quantitative emissions reporting in financial reports, thereby setting up a standard metric against which to measure climate performance.
Technical challenges such as setting organizational boundaries; applying consistent methods of measurement, calculation and estimation across UK and non-UK operations; and verification remain, yet these are being actively addressed.
Notably, CDSB's climate change reporting framework, developed over a five-year period, constitutes a ready standard for compliance with this new requirement. Ongoing work on the framework itself and on promoting regulatory consistency across reporting jurisdictions is being carried out by CDSB.
In addition, the UK Department for Environment, Food and Rural Affairs has produced specific guidance applicable to UK businesses as well as public and voluntary sector organisations on how to measure and report greenhouse gas emissions.